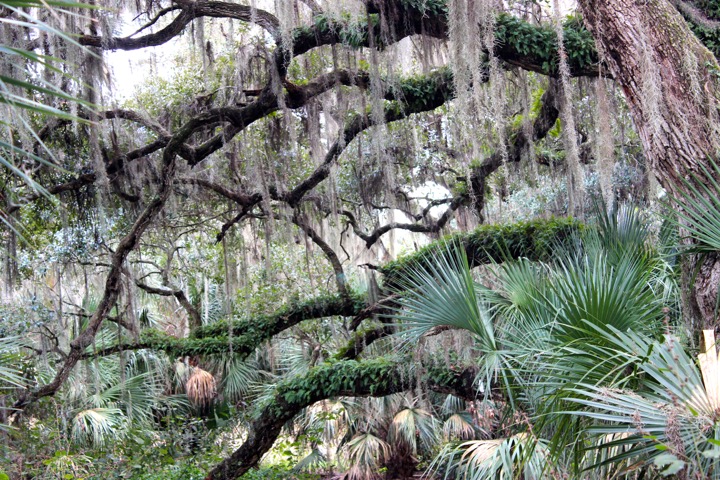 We finally got around to spending a couple nights out in the woods at the Hickory Hammock Wildlife Management Area.  To keep up the work pace, we've been spending more time camped at sites with wifi and all the other comforts of home like hot showers and water pressure.
To take a break from all that comfort, we headed to Hickory Hammock.  This place is part of the South Florida Water Management District – and it's free!  I wasn't really sure what to expect, but the campground was really well situated.
A quick online registration gets you the code for the gate to the area.  The campground has composting toilets (read: fancy porta potties), an outdoor shower, and fire rings.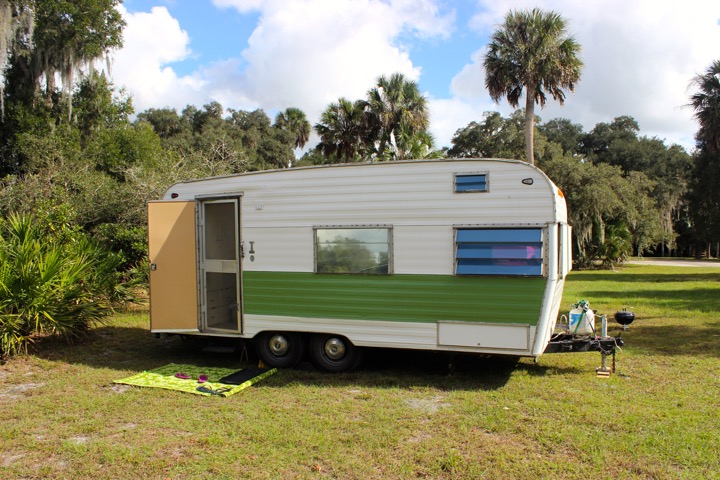 We walked a little bit of the horse trail that surrounds the area, we saw some wildlife, had a fire, got some bug bites, and just generally had a great couple of days.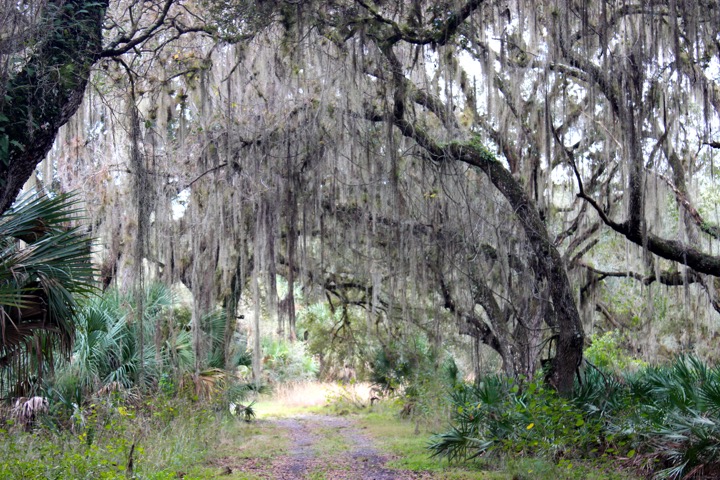 I snapped these really low quality iPhone pics of this big turtle, and this F/A 18 jet that kept buzzing overhead.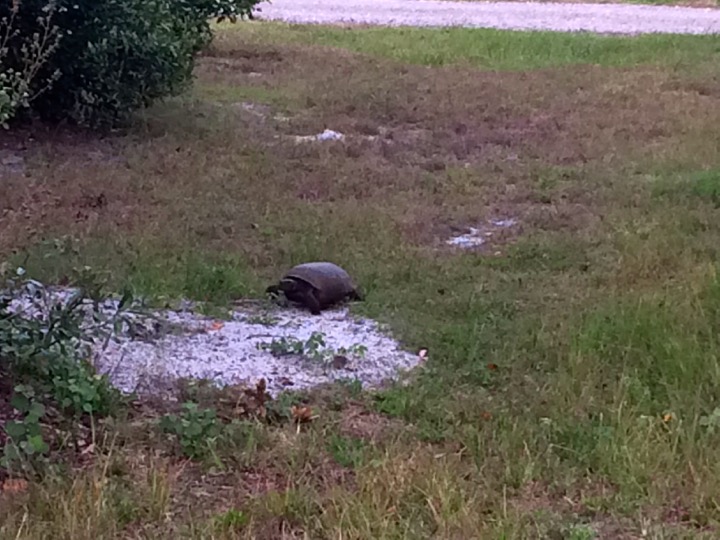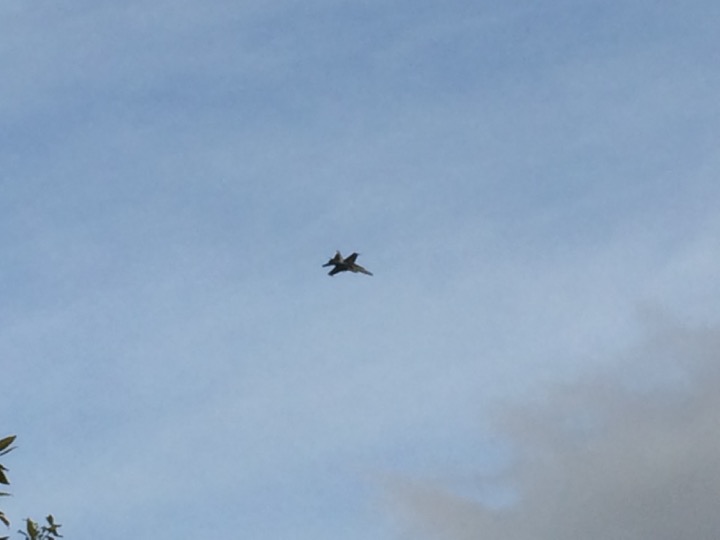 The new battery set-up performed well.  I ran the laptop on the inverter for about 4 hours, and ran the fan for about an hour.  After checking the voltage, I think we are still in the 80 – 100% charged range – sweet!