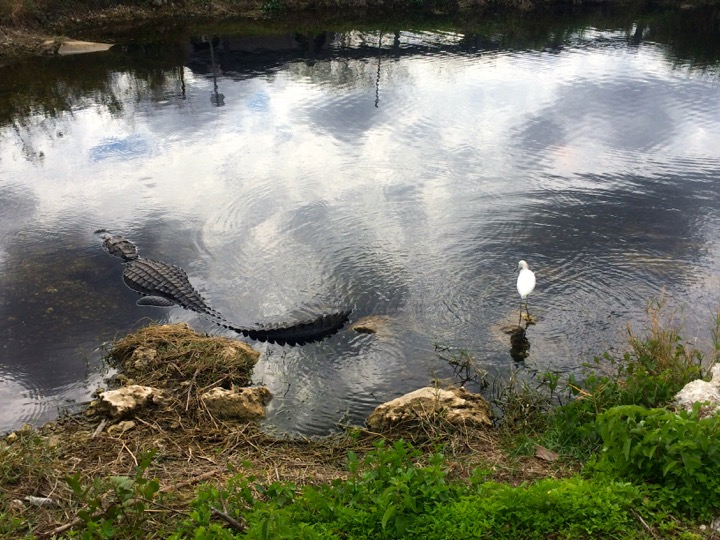 We found the gators – they are all hanging out upcountry at Big Cypress National Preserve. We spent two days down in the Everglades and only saw one gator. As soon as we pulled into the Big Cypress Oasis visitor center, we saw dozens of cold-blooded beasts lounging around.
The park ranger guy explained that in the dry season, a lot of the gators congregate in the canals that run along the roadways here. They were all just strung out along the highway soaking up the rays. He also said they basically just bask for days and weeks in the sun to store up energy, then expend it in a lightning burst to grab some unsuspecting prey. They only eat every couple weeks, and are good for a couple months if they catch something big.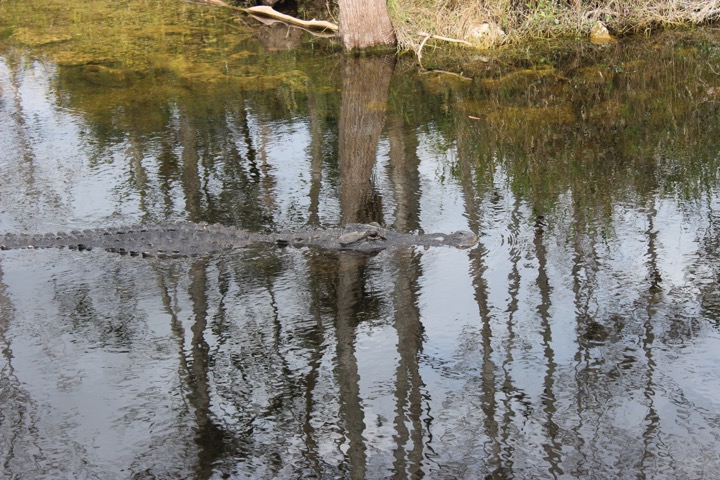 We took a little detour down a gravel road loop to see even more gators. Honestly though, I was more interested in the ratty homesteads we found along the road – more than a couple sweet old campers buried in that there swampland!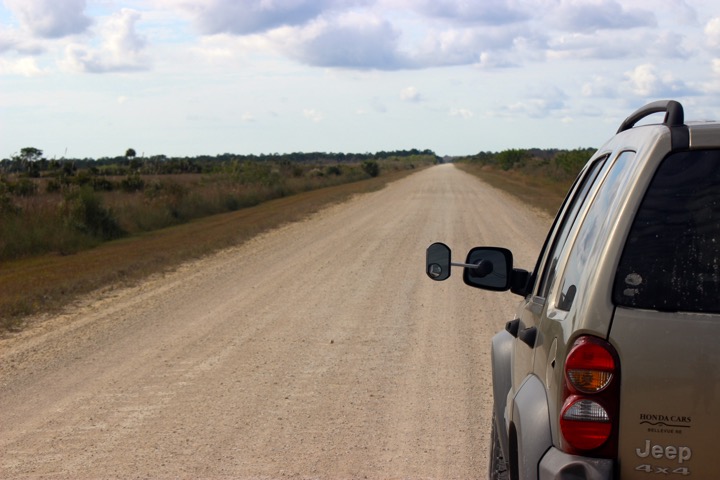 The national preserve campground we stayed at in Big Cypress was the roughest yet. This place ended up not having a shower house, and the bathrooms were shady at best. I didn't realize that when I booked the two nights…oops. It's hard to understand how they can justify charging the same $30 for this dump as they do for the more built up Everglades site – I guess that's just government logic for you.
So at this point we've come pretty far from the opulence of running water and clean bathrooms in the Keys. Instead I got to spend a half hour McGyvering up this beautiful outdoor shower contraption. We've got a solar shower from Cabela's that is basically a big 5-gallon water bladder with a little screw-on spray nozzle.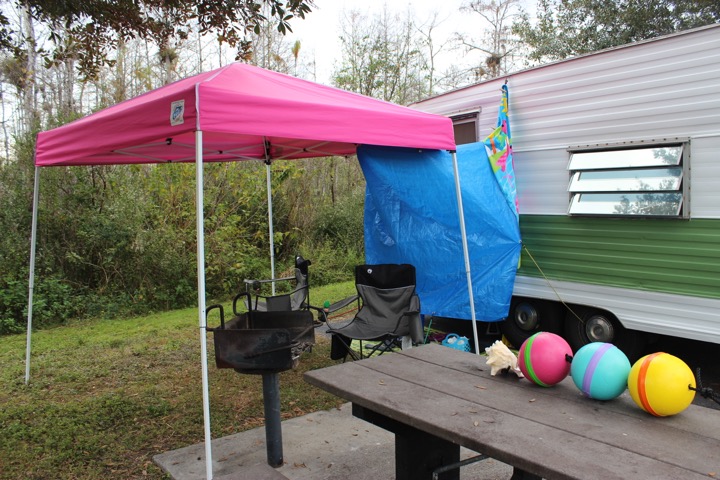 I feel that you haven't really maximized your marriage until you find yourself holding a really heavy bag of water up in the air while your significant other rushes to shower only inches from your face surrounded by a tarp contraption consisting of every bungie cord you could find, and a big, pink flamingo chip clip (thanks Carla!)
Needless to say, we are looking forward to heading out of the wilderness, and back to civilization for the holidays!